---
Production Management & Crew Payroll - Made Easy.
FilmUp's revolutionary platform automates the process of onboarding, scheduling, managing, and paying your entire crew.
---
---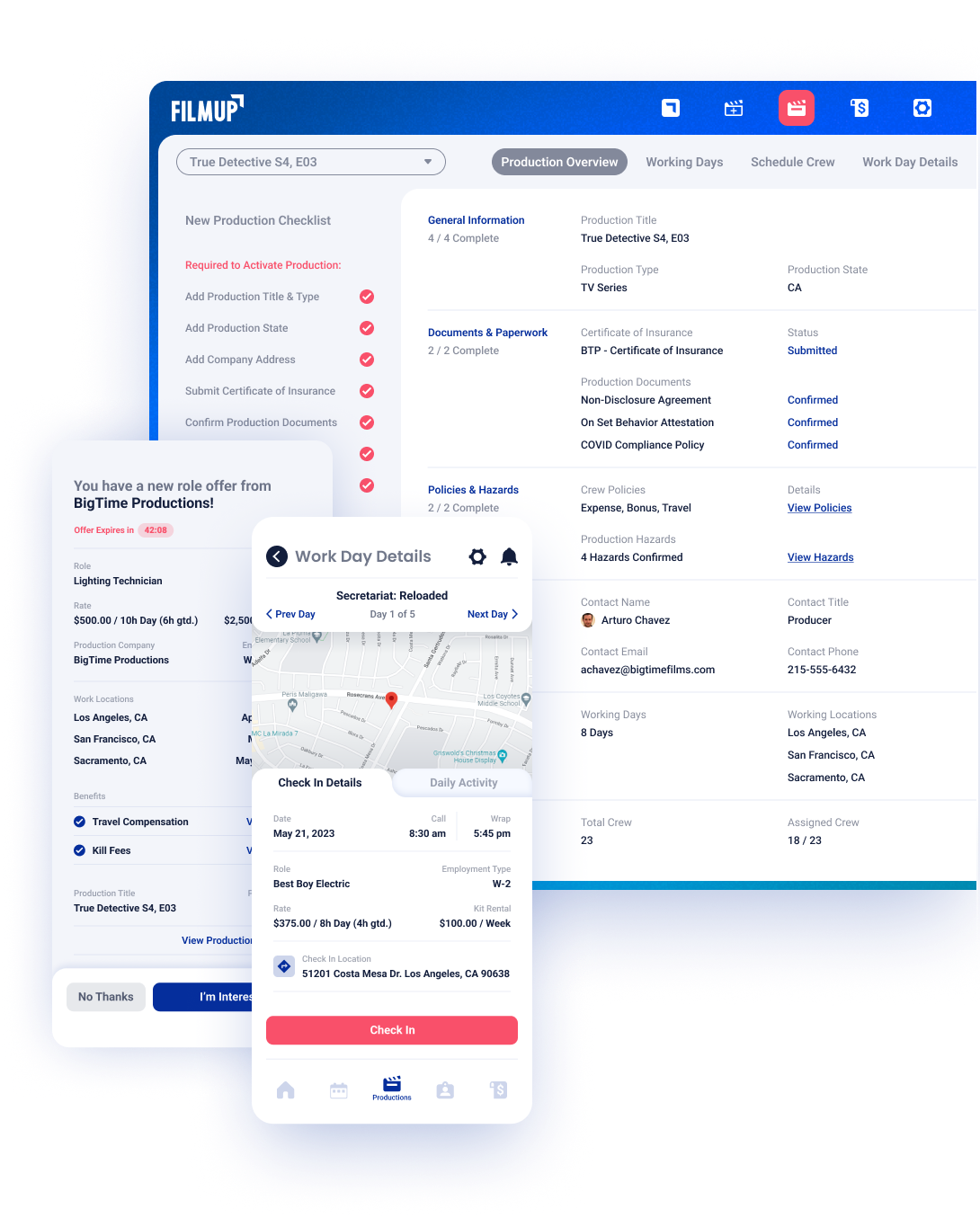 Less coordinating, more creating.
FilmUp is your unified production command center, giving your team complete control over everything from sending role offers & collecting documents, to setting shooting schedules & processing payroll - all in one place.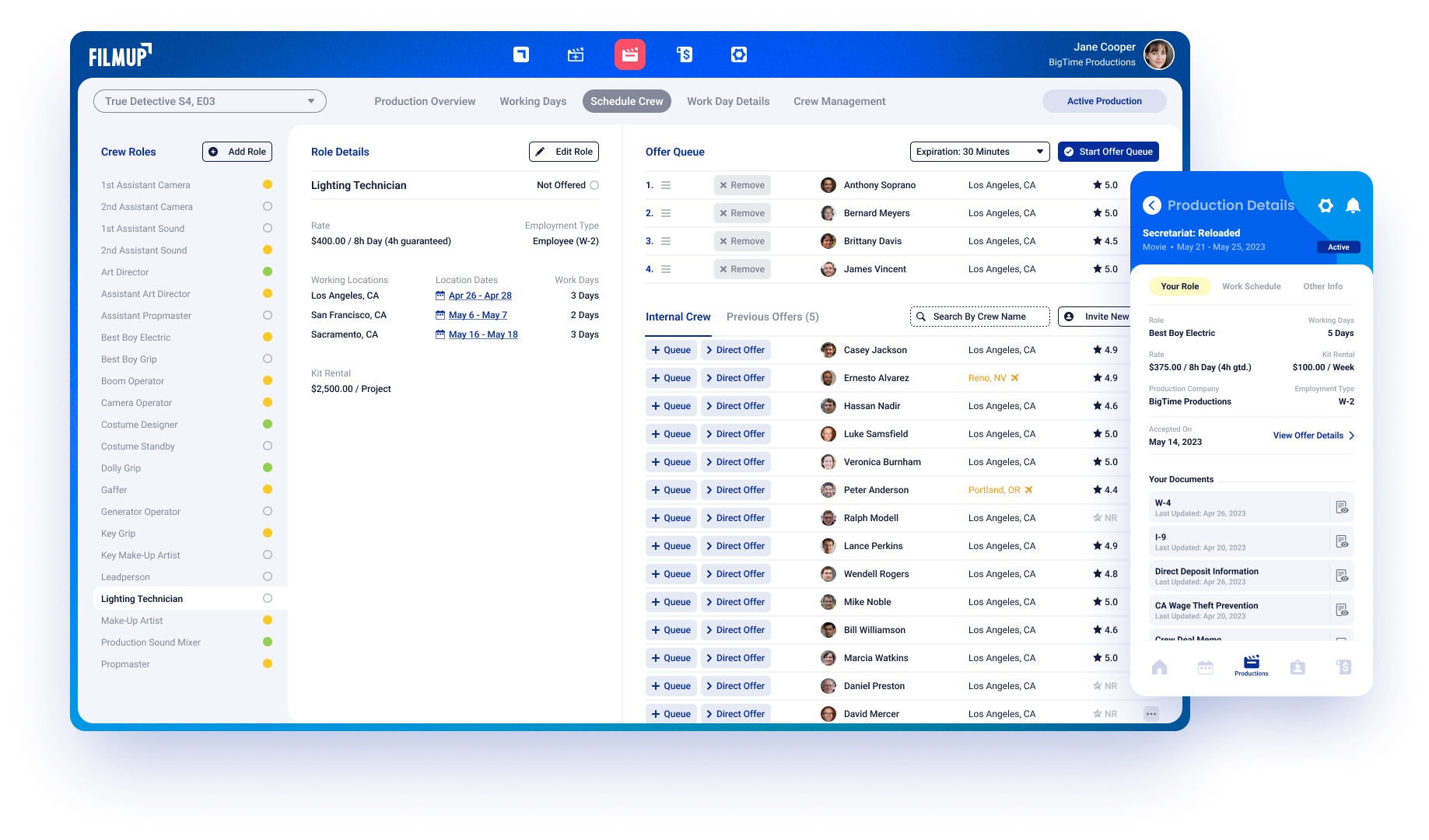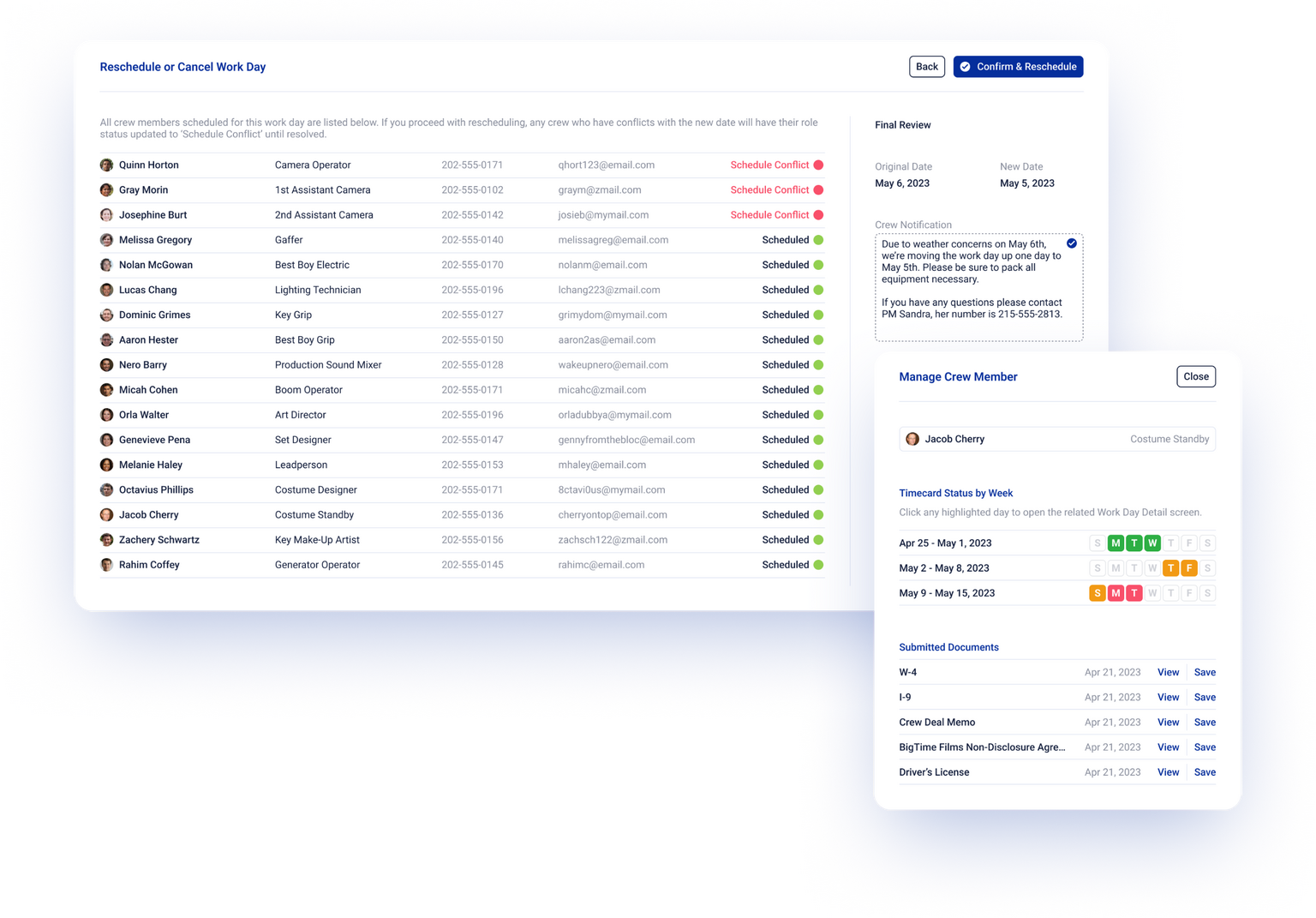 Intuitive Management
Set all production details, team schedules, & shoot locations.

Create and configure all crew roles, offer details, & add custom documents.

Track all production reports, crew activity, timecards, & expenses.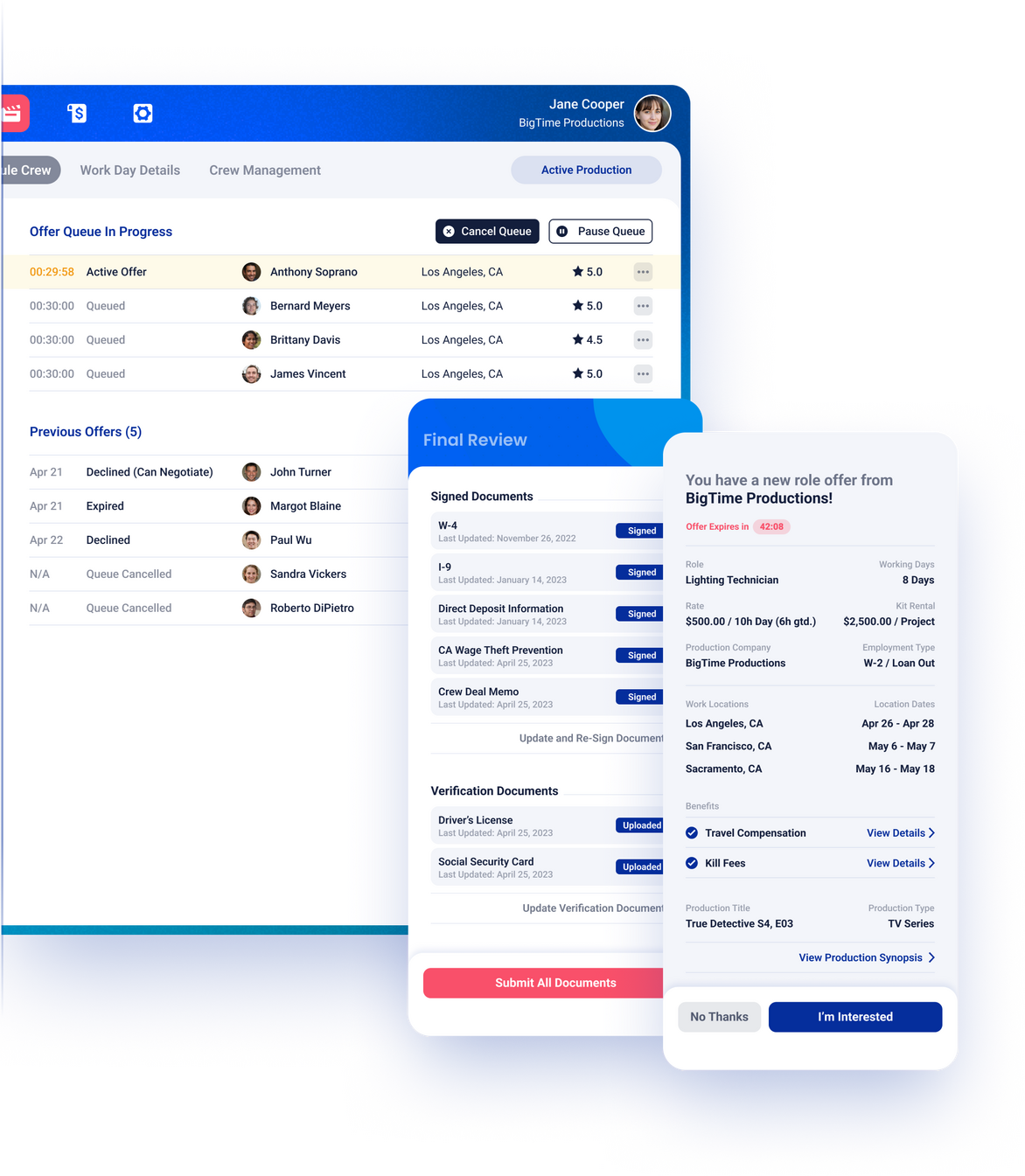 Smart Scheduling
Utilize built in deal memos, tax forms, & onboarding materials.

Schedule faster - queue-up one or multiple crew for a role.

Store your crew database including crew details, work history, & documents.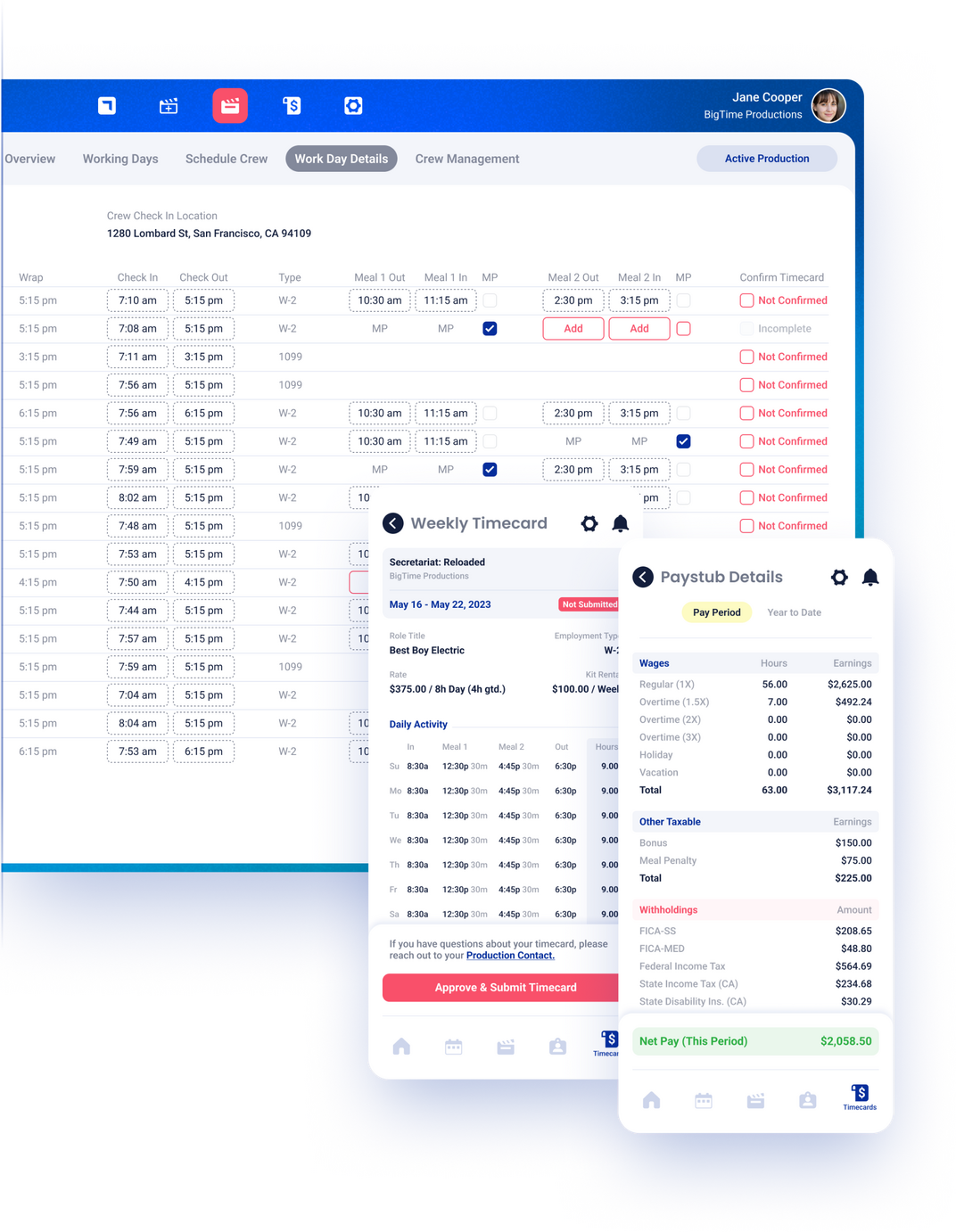 Effortless Payroll
Dynamic timecards adjust required info based on crew type & work details.

Add & manage daily crew expenses, reimbursements, & other payments.

Automatic collection & processing of crew payroll for W-2, 1099, & Loan Outs.
The FilmUp Podcast explores the personal journeys, lessons, and stories of accomplished filmmakers and creatives from across the community, and their many roads to success.We dedicate each episode to a non-profit of our guest's choosing, both to highlight their passions beyond filmmaking, and to bring awareness to organizations working to benefit our community.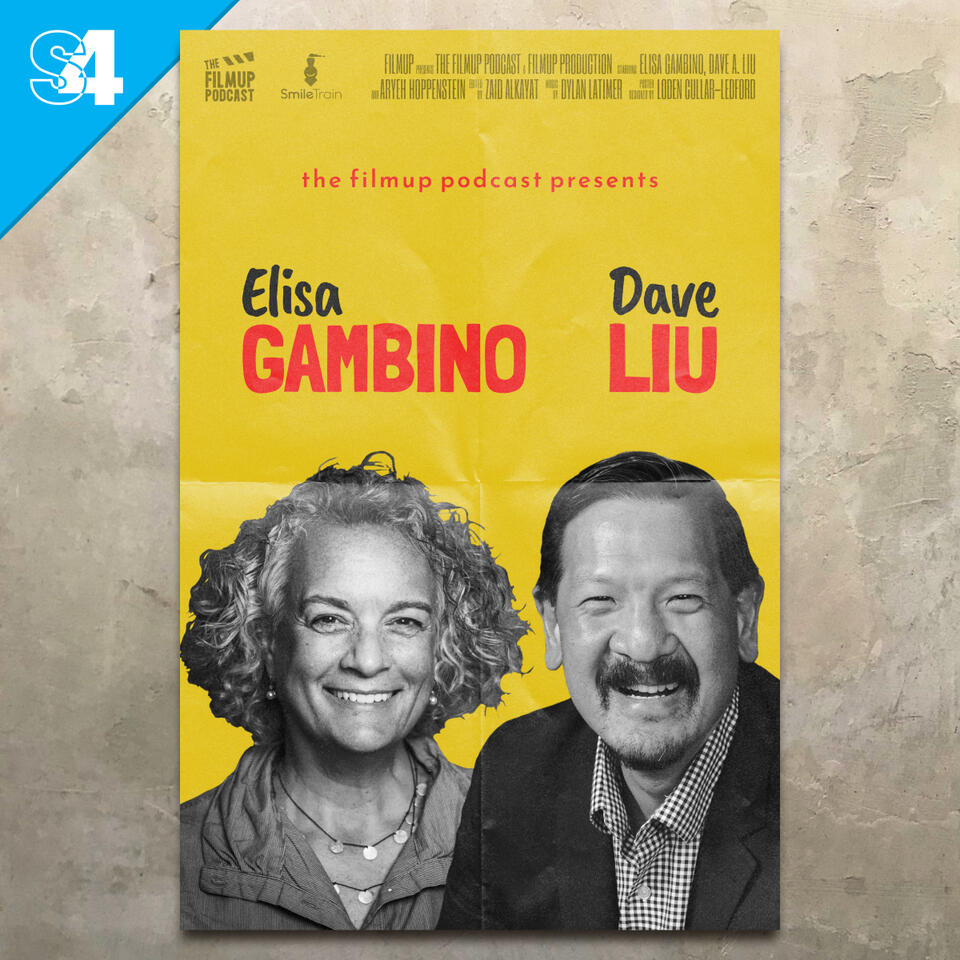 Latest Episode:
S4, E78: Dave Liu & Elisa Gambino
Release Date:
11/13/2023
© FilmUp Inc. All rights reserved.